Backstory
As an avid lover of technology and the father of two amazingly inquisitive daughters, I am always on the lookout for ways to bring these two worlds together. In 2014, while conversing with one of my daughters about the logistics of Santa Claus and Christmas, I tried explaining the practicality of Christmas using analogies to technology that she understood. Interesting enough, the analogies worked, and PolarPort became not only a platform for myself to learn new skills and channel my own curiosity, but it has evolved into some thing so much more ...
Build something technical, creative and fun, and use it as a platform to inspire and educate children with technology to open doors to worldwide innovation for everyone.
For more details about PolarPort's humble beginnings, feel free to check out these posts:
Turning Idea Into Action
As a parent, explaining Christmas and Santa Claus to children can be quite the daunting task. On one hand, parents want to tell children the truth, but they also want to let them believe. The PolarPort is a way to address this dilemma using modern technologies.
How the PolarPort Works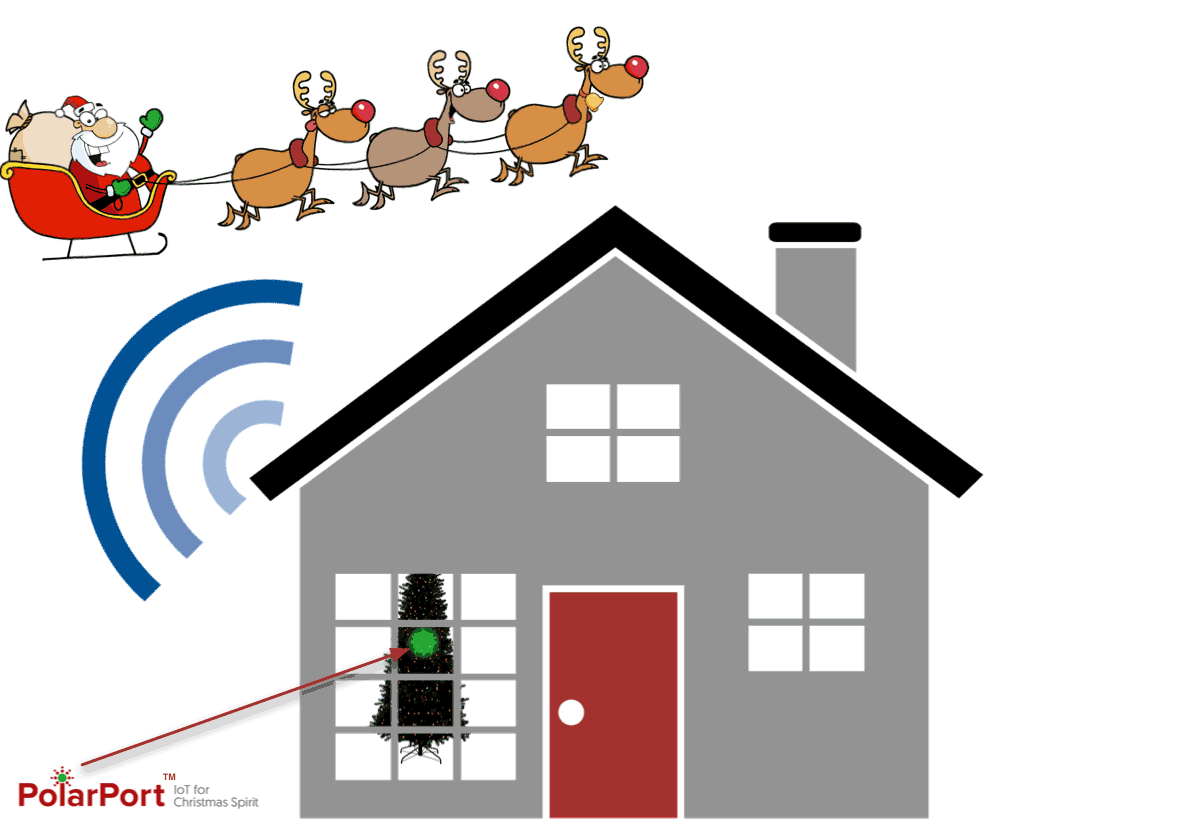 PolarPort emits a wireless signal
Santa's sleigh connects to the PolarPort when it is in range
Santa transmits himself and all presents wirelessly into the home
Santa arranges presents, fills stockings and attends to the milk and cookies
When finished, he touches the PolarPort and is transmitted back to the sleigh
The PolarPort does more than just explain how Santa gets into your home. It also has a digital naughty-nice meter to incentivize children towards good behavior.>
The PolarPort Naughty-Nice Meter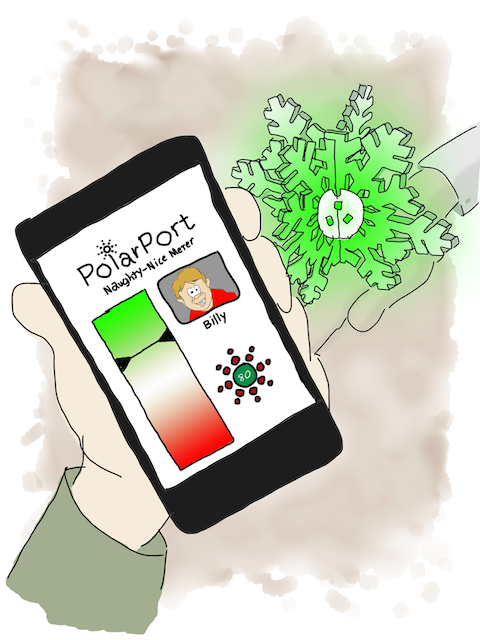 The PolarPort is connected to Santa's official official naughty-nice list. It glows green when a child is good, and red when they are bad.
To set it up, use the following steps:
Parents download the PolarPort mobile app to their smartphone
Parents assign the PolarPort to a specific child using the mobile app
Parents tell the child that the PolarPort reflects their current status on Santa's naughty-nice list
Parents control the PolarPort status via the mobile app to reflect behavior
To reinforce the PolarPort story, parents should introduce their children to the Adventures of the Polar Elf Innovation Squad to learn more about the PolarPort and the technologies that make it work. This helps support belief in the PolarPort and/or understanding to make it real.
The Adventures of the Polar Elf Innovation Squad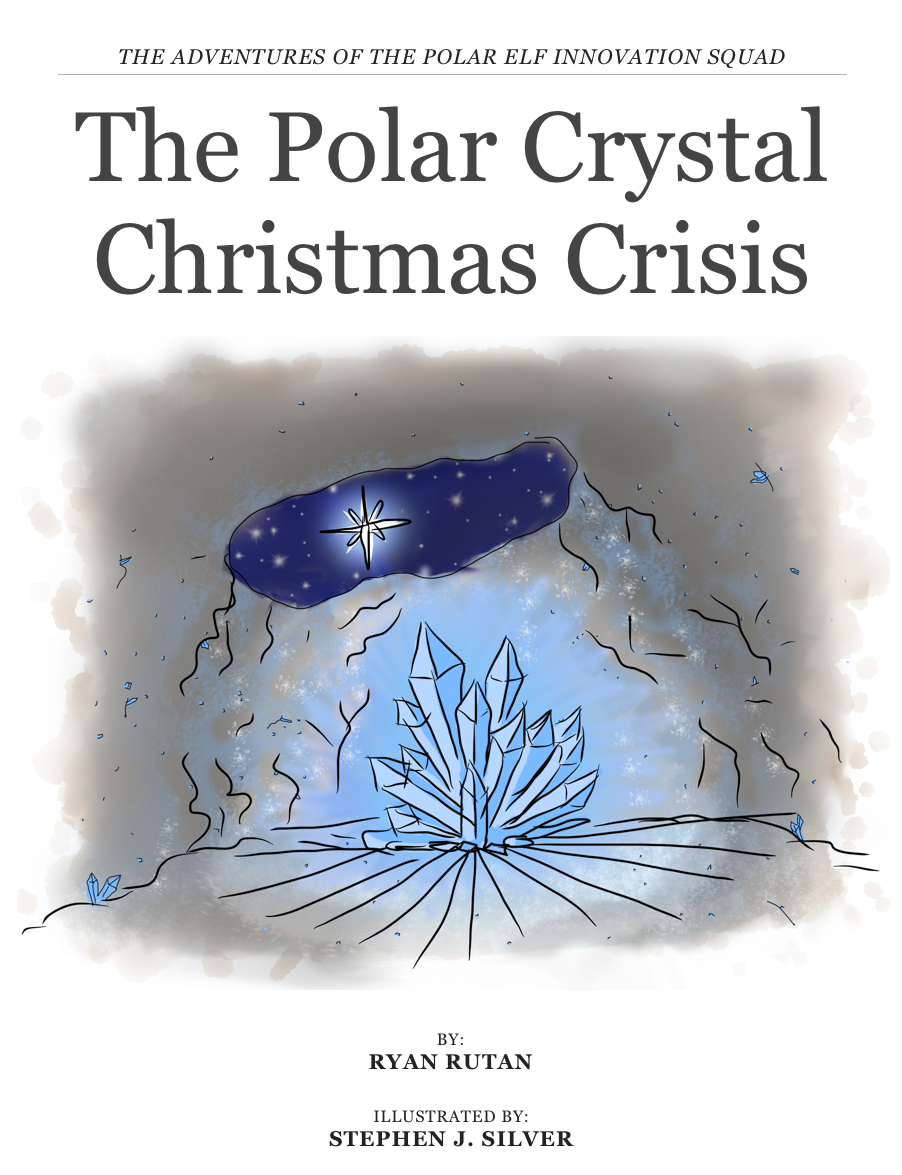 PolarPort is technology developed by the Polar Elf Innovation Squad that integrates polar crystal magic and modern technologies to help keep Christmas sustainable for generations to come.
For more information on the origins and capabilities of this technology (including pictures), please read the inaugural book in the The Adventures of the Polar Elf Innovation Squad series entitled The Polar Crystal Christmas Crisis. (see Books)
Also, be sure to check out the Videos page for more information about how the books and PolarPort work together.