Characters
The following are characters that appear in The Adventures of the Polar Elf Innovation Squad. Don't forget to check out the Books page to learn more about how you can read their latest adventures.
Bernard
He's an old school elf whose motto is "if it ain't broke, don't fix it!" He is the oldest of all the Polar Elves and has seen it all. He knows that Christmas is in need of help, but he struggles to think out-of-the-box. Little did he know that the Polar Elf Innovation Squad would come to the rescue.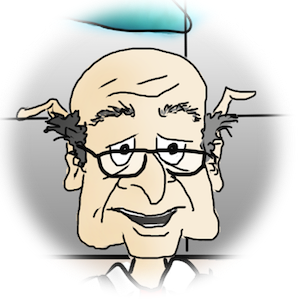 Madilyn
Her friends call her Maddi. She is a young Polar Elf that works in Logistics at the North Pole. She is always thinking of ways to connect things to make them better. She is an avid reader of reddit/r/technology and other industry sites for the latest in technical & business related trends. She has a reputation for being quite the soft-spoken entrepreneur, and she is always on the look-out for the next big thing to make her mark. Little did she know her time to shine was just around the corner.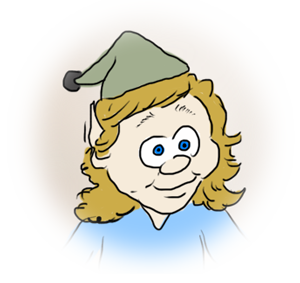 Santa
He's not a Polar Elf, but he has the responsibility for delivering Christmas every year. Even with all this pressure, he always tries to find ways to compromise to get everything done. He is very trusting, except for when it comes to technology. Technology tends to confuse him unless it is extremely simple and easy to use. He sees the tension around the North Pole and is worried about the future of Christmas, but he doesn't see a way to fix it!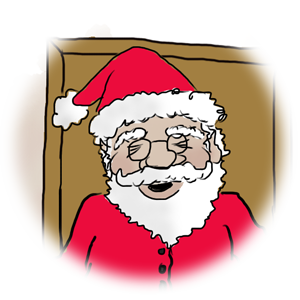 Abigail
Her friends call hey Abby. She is a Polar Elf Data Analyst at the North Pole and Madilyn's best friend (and neighbor). She is extremely intelligent, a bit frantic and unknowingly talks over people's heads. People are often intimidated by her ability quickly process conversations and arrive at a conclusion, but that is what Madilyn loves about her most. That, and her extremely quirky sense of humor. In her spare time she likes to solve logic puzzles and practice her data visualization skills on random sets of data.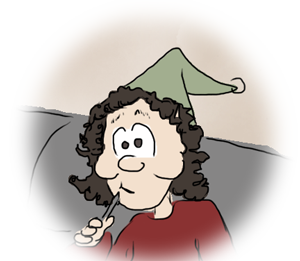 Sofia
She is a young Polar Elf Designer that works in Packaging at the North Pole. Sofia comes from a long line of presitgious designers. Her parents made history by redesigning Santa's sleigh in the 1950's, and her grandparents desgined the timeless Santa outfit. She currently works on new designs for gift wrapping, but she dreams of designing something grand to show her family she has what it takes to carry on the family legacy.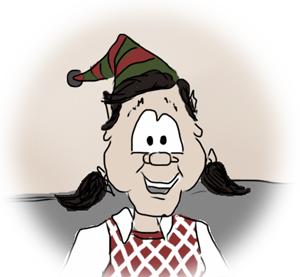 Emma
She is a young Polar Elf Hardware Engineer at the North Pole. She is a full-time nerd and proud of it. She enjoys building robots (which fill her home from top to bottom) and is an avid LEGO-fanatic. She doesn't like to be labels as just a hardware engineer, and is always looking out for ways to use her skills to learn new things and do something great. She loves to play futbol with her twin brother, Marty.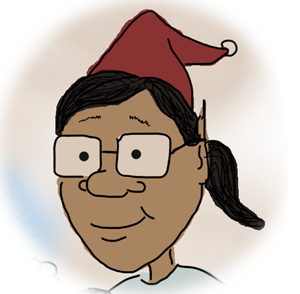 Marty
He is a young Polar Elf Software Engineer at the North Pole, and knows numerous programming languages. His passion lies in information security, which tends to get him into mischief more times than not, but he is a very caring and trust-worthy elf. He is always tinkering on side-projects, and limits his reading to developer news. He plays online games and frequently participates in software beta programs to fix bugs and offer feedback. The only thing he loves to do more than than programming is to play soccer with his sister, Emma.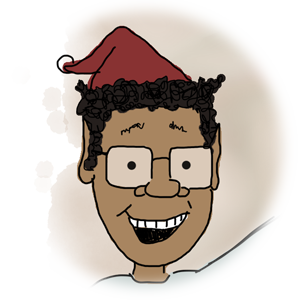 Zoey
She is an energetic Polar Elf that works in Marketing for the North Pole. She is enamored with human pop-culture, but above all else, she loves social media. The North Pole knows her as the "human gossip hound", but there are few who are interested in the conversation. She is extremely passionate, and always dawns her signature english racer cap. Follow her on Twitter @PolarElfZoey.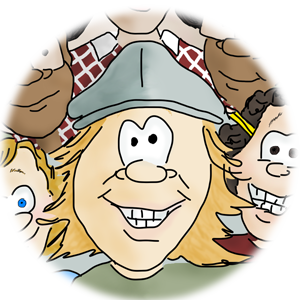 Neil
He is a Polar Elf that works in Packaging at the North Pole. He works with Sofia, and all we know about him is that he loves Hawaiian shirt parties, and thinks they can solve any problem ... even the troubles that ail Christmas.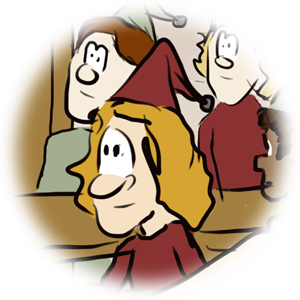 Rianne Taylor
She is a famous singer / songwriter that is a close friend of the Polar Elves. She also happens to be Zoey's favorite artist.
The backstory for this character was inspired by a video from Christmas 2014 where Taylor Swift wrapped gifts with personal attention for her fans. She is at the top of the charts for young entrepreneurs (girl or boy) to emulate and worthy of being anybodies role model, including the Polar Elves!